Responsibilities:
​
Creating satisfying action-packed levels for shooting, skiing and climbing gameplay. Starting with 2D top-down layout drawings, then creating 3D grey-box levels inside of UE4, to create rich and compelling game worlds.
​
Incorporating dialogue into game levels, spacing dialogue throughout encounters, with focus on narrative pacing and storytelling.
​
Creating game design prototypes and handling level logic using advanced visual scripting tools inside of UE4 blueprints.
​
Optimising design level logic so as to run efficiently in the development of a smooth 60 FPS, VR experience.
​
Producing iterative development pipelines to be used across the team, incorporating staff from Design, Art, VFX and Code.
​
Working collaboratively cross-discipline, particularly Environment Art, VFX and Code teams, to maximise workflow efficiency and push quality benchmarks.
​
Engaging in peer review, accepting critique and running meetings to bring effective solutions to design challenges.
​
Writing Documentation for levels and prototypes; implementing design friendly metrics based on design requirements, that communicate the intention of the gameplay space while supporting the core mechanics.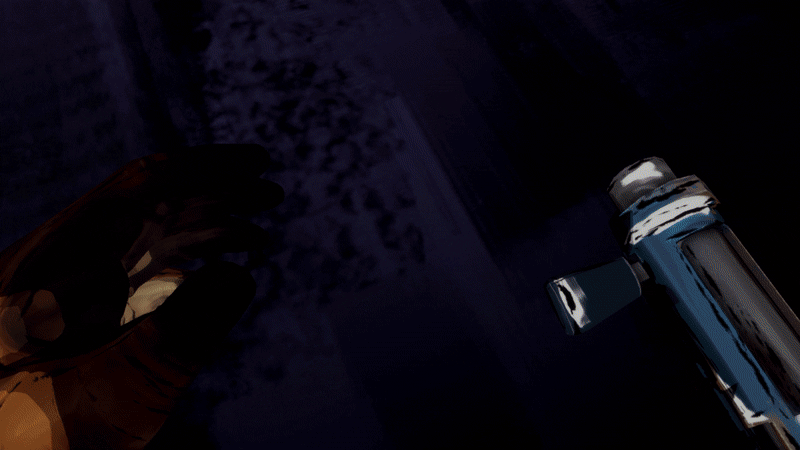 More details, screenshots and breakdowns to be shown closer to release.
Level Designer at nDreams Ltd
​
While working at the award winning VR studio nDreams Ltd I worked on the trailblazing VR action adventure game: 'Fracked' for the Playstation VR. Combining relentless gunfights with free running, skiing, and climbing.
​
"Stranded in a remote mountain facility, you play as a reluctant hero forced into a final stand between the planet and a legion of interdimensional enemies. Take aim and run head-first into the action as you shoot, ski, and climb your way across an extreme adventure. Uncompromised, audacious, and stylish, Fracked grabs PS VR by the Moves and delivers an ass kicking VR game enhanced for PS5™."